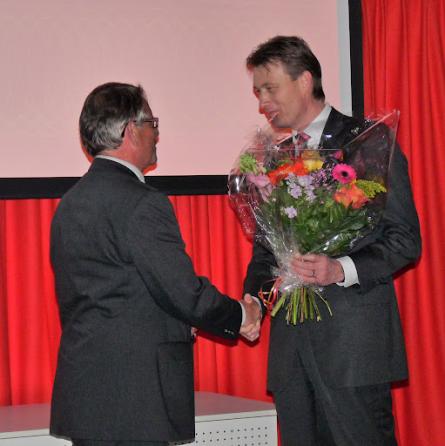 In 2011 an earlier CLARIAH proposal was submitted under the "call for projects" for the Nationale Roadmap Grootschalige onderzoeksinfrastructuren. The proposal was supported by all humanities institutes in the Netherlands and a large group of public and private institutions and companies.
The 2011-project was rated excellent, but came on position 6 and only the best 5 were granted. The recommendations of the evaluation in 2012 are included in the new proposal and are:
bring more focus in the proposal;
make the governance structure more lean and mean;
revise the budget;
add high-quality ICT researchers to the consortium.
However, the project was put on the Roadmap and received € 1 million 'seed money ' (see photo). This allowed the consortium to built demonstrators, reinforce the consortium and write an even better proposal for the next funding round.
Demonstrator projects
Early 2013 it was decided that we needed demonstration projects that showed the current and futher possibilities of CLARIAH. These projects must:
convincingly demonstrate one or more features that CLARIAH will offer;
where possible, based on independently funded projects (synergy) ;
be well balanced over the different data types (text, structured data, audiovisual) ;
be of high quality.
In January 2013 , the following five demonstratorprojects started:
| Structureerde data | Tekstuele data | Audio-Visuele data |
| --- | --- | --- |
| | | |
| | | |